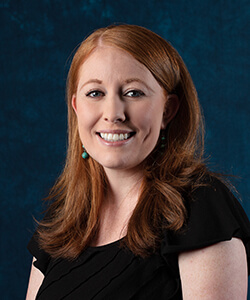 Josie Molloy | President & CEO
Josie Molloy, a native Oregonian who grew up on a cattle ranch in Southeastern Oregon by Crane, has worked with the business community since 2010, after graduating from the University of Wyoming with a degree in Ag. Communications.
For the last twelve years, she lived in Laramie, Wyoming. And for eight of those years she served as Vice President of Membership for the Laramie Chamber Business Alliance, the local Chamber of Commerce and Economic Development center.
Elated to be back in Oregon and serving as the Grants Pass & Josephine County Chamber of Commerce President & CEO, she knows Grants Pass has a lot to offer and is eager to be part of the business community and advocate for our local businesses.   When she is not at work, she and her husband, Ciaran, enjoy hiking, fishing, and camping.
jmolloy@grantspasschamber.org
541-956-4100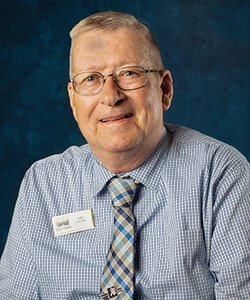 Art Dyer | Customer Service
Art served 21 years with U.S. Navy Seabees as a heavy equipment operator. He and his wife Patty and two sons Chris and Sean moved to the Rogue Valley from Southeast Virginia in 2007.
Art is the Chamber's Customer Service Representative. He greets customers in person and by phone to assist them in all the great attractions, restaurants and things to do while visiting the area. He happily works the weekends and holidays during the summer when the Visitors Center is open 7 days a week.
Art says "This has been one of the most rewarding positions I have ever had. I get to enjoy the community, its citizens and the tourists I serve".
adyer@grantspasschamber.org
541-476-7717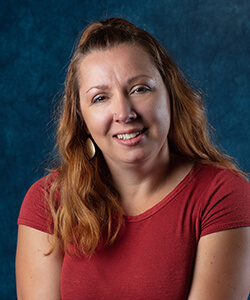 Christie Swafford | Programs & Events
It is an honor to be a part of such an amazing and creative team. Having experience in organizing many local well-known events for the Town Center Association, the Chamber was a natural fit. I have a passion for event planning which is vital to creating a healthy commerce for our town. I enjoy promo­ting and living in this beautiful community we call home.
cswafford@grantspasschamber.org
541-226-3101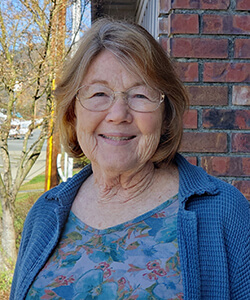 Karen Henningsen | Accountant
"I am very excited to be part of the amazing and dynamic team at the Grants Pass & Josephine County Chamber of Commerce.  What a pleasure to work with such dedicated Staff and Board of Directors. It is a great opportunity to use my many years of business experience in such a worthwhile community endeavor and organization."
accounting@grantspasschamber.org
541-956-4101